Join Our World-Class Team
Our team is creative and driven to provide innovative solutions to customers' needs. Fpr our clients, our goal is being exceptional by all standards and we encourage and motivate our people to develop their potentials and be the best at what they do.
We recongise that our journey to becoming the leader in procurement services in Africal biggest Oil and Gas Institutions can only be achieved with the right team, therefore we continually improve our people management processes to ensure we attract and retain the best talent. To join our team, send CV to careers@gadgas.com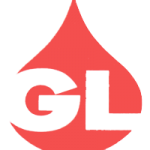 Gadgas is your dependable oil and gas equipment procurement partner. We also distribute the award-winning Gadhgas Energy-Savings Bulbs and Debola Plastics.
Lagos: 9A, Omo Osagie Street, Ikoyi, Lagos. | +234-803-320-1664|+234-909-030-8384| +234-1-1-632-829)
Abuja: 7, Onitsha Crescent, Victory Plaza, Off Gimbiya Street, Suite D6 (Third Floor), Area 11, Gargi, Abuja. | +234-906-630-8626
Port Harcourt: 24, Old Aba road, near woji Junction, Port-Harcourt, Rivers State | +234-906-433-2523
Procurement Service
Man Power Service, Training & Dev
Oil & Gas Consultancy
Energy Saving Bulb Production
Debola Plastic Production