Nigeria Leading Procurement Service Company
One Industry All Solution
Whether you are involved in Oil Production, Drilling, Petrochemical or Gas Production, we can help you to source your requested items at best prices and shortest time. We are committed to source and deliver your items at the most competitive prices as we want your repeat business. We have an extensive experience of dealing with a vast range of items used in this industry.
  .
We are the trusted Manpower Company operating from three different locations in Nigeria, in providing recruitment services to the oil & gas industry in Nigeria and West Africa. As oil and gas recruitment agency working with reliability and passion, we provide our clients Oil and Gas recruitment services at the best. By outsourcing your support staff to specialists, we help position you to better concentrate your energies on your core competences
We offer advice and expertise to oil and gas organisations to help them improve their business performance in terms of operations, profitability, management, structure and strategy. We conduct research, surveys and interview to gain understanding of the business. We detect issues and investigate ways to resolved them.
Training is an essential vehicle for the acquisition of knowledge and the development of the required skills necessary for building up a competent and empowered workforce that is necessary to achieve the organizational objectives of our clients. Gadgas Limited constitutes a group of trainers and facilitators who teach based on the client's business strategy.
.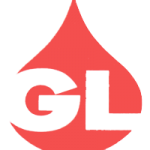 Gadgas is your dependable oil and gas equipment procurement partner. We also distribute the award-winning Gadhgas Energy-Savings Bulbs and Debola Plastics.
Lagos: 9A, Omo Osagie Street, Ikoyi, Lagos. | +234-803-320-1664|+234-909-030-8384| +234-1-1-632-829)
Abuja: 7, Onitsha Crescent, Victory Plaza, Off Gimbiya Street, Suite D6 (Third Floor), Area 11, Gargi, Abuja. | +234-906-630-8626
Port Harcourt: 24, Old Aba road, near woji Junction, Port-Harcourt, Rivers State | +234-906-433-2523
Procurement Service
Man Power Service, Training & Dev
Oil & Gas Consultancy
Energy Saving Bulb Production
Debola Plastic Production